The United Kingdom is one of the most popular tourist destinations in the world. Millions of tourists from India visit the UK every year for purposes such as sightseeing, visiting friends and relatives, business trips, conferences, etc. However, applying for a UK tourist visa from India requires careful planning and preparation.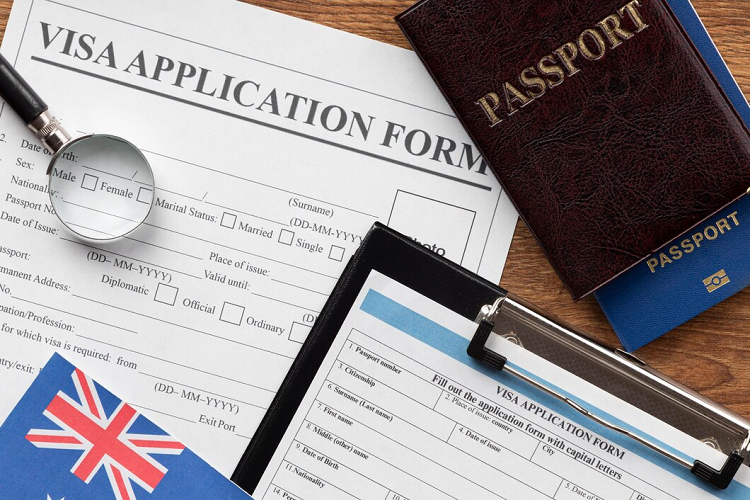 Apply for UK Tourist Visa from India
Here are 5 important things you need to consider while applying for a UK tourist visa from India:
1. Purpose of Visit
Clearly stating the reason for your trip is crucial for a UK tourist visa. You need to prove you are visiting as a genuine tourist and will return home. Provide specifics about places you'll visit and things you'll do there. If visiting friends/family, include invitation letters. Business trips require documents from UK companies. Visiting for weddings? Submit cards/photos. Establish your strong ties to India like your job, property, family that will compel you to return by mentioning them without naming any organization or business. This convinces the officer of your legitimate purpose and intent to comply with visa terms.
2. Financials and Travel History
When applying for a UK tourist visa from India, you need to show that you have sufficient funds to finance your trip and will not overstay your visa. Submit 6 months bank statements showing regular income and savings matching your financial profile and trip costs. Provide proof of income like pay slips, tax returns or business account statements. Having a positive travel history by mentioning any previous international trips helps. For self-financed trips, explain the source of funds in the cover letter. Also carry the minimum balance amount required as per UK visa rules for your trip duration. This establishes you can afford the trip and will return to India.
3. Accommodation Arrangements
It is important to provide credible proof to the visa officer regarding where you will stay during your visit to the UK. Booking hotel reservations for the first few days of your trip establishes your accommodation plans. You can also submit invitation letters from UK contacts stating the address and duration of your stay with them. Additionally, carrying Indian address proof like Aadhaar, utility bills or property documents reassures your ties to your residence in India. If you have visited the UK before, mentioning previous accommodation arrangements strengthens your application by demonstrating a positive travel history. Suitable accommodation evidence supports your identity as a genuine short-term visitor.
4. Itinerary and Travel Plans
It is important to provide a detailed itinerary to the visa officer to demonstrate that you have well-planned and realistic travel arrangements during your visit to the UK. The itinerary should include an itemized schedule of your daily activities, mentions of the cities and tourist attractions you intend to visit each day, and your planned travel routes. You must also provide proof of your internal travel within the UK like flight or train bookings. Having tickets for events or tours booked in advance lends credibility. Disclosing any plans to travel outside the UK upfront avoids follow up queries. Carry a printed copy along with the soft copy submitted.
5. Supporting Documents
It is important to submit the correct documentation to support your UK visa application. You must provide your valid passport with at least 6 months validity from your travel date. Earlier passports can show travel history. Bank statements from the last 6 months and income tax returns for the last 2 years help prove your financial status. Submitting your job letter or business registration establishes your career. Booking confirmations and invitation letters verify your accommodation and travel plans in the UK. Travel insurance is also needed. Family photos or marriage certificate are useful if visiting relatives.
Conclusion
Following these key points will help you put together a strong UK tourist visa application from India that clearly establishes your credentials as a genuine visitor. With proper planning and documentation as well as taking care of cost of living in UK, you can maximize your chances of obtaining a UK visa.