For generations, teachers have been the unsung heroes of our society. They use their knowledge to empower the next generation, equipping young minds with essential life tools such as teamwork, critical thinking, and self-discipline.
Besides cultivating a stable lifestyle and inspiring future generations, there are countless advantages of becoming a teacher in Michigan.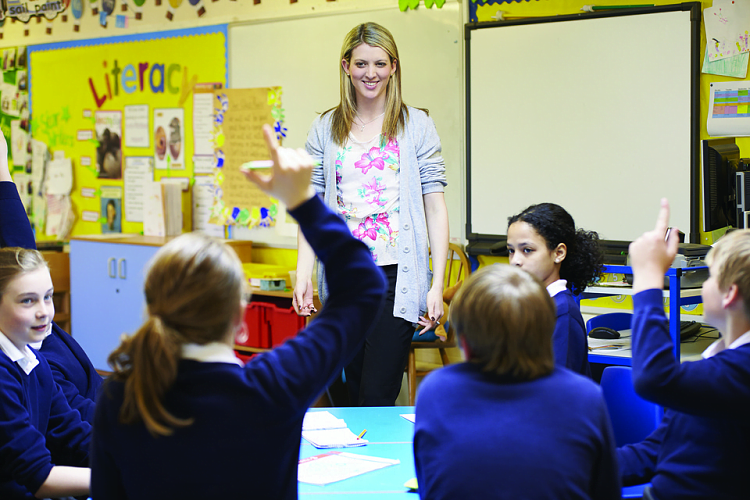 Job Security
The US faces an unprecedented teacher shortage that is causing alarm in educational circles. Data from the National Education Association reveals that there are around 300,000 open teaching and staff positions nationwide, a concerning figure which is particularly acute in rural areas.
Without sufficient educators, underprivileged rural communities can easily slip further behind in educational achievement, causing a disadvantage for future generations of students.
Now more than ever, qualified and enthusiastic teachers are needed to fill open roles. Suppose anyone is considering a career in teaching. In that case, they need to know that jobs after graduation are plentiful – even in subject areas that don't always have an abundance of vacancies.
Male instructors are in high demand across the board, especially within kindergartens and preschools. Teaching at this level can be hugely rewarding, giving early learners the foundation and enthusiasm for learning that will stay with them for years. With openings waiting to be filled by knowledgeable educators, there's never been a better time to become a teacher in Michigan.
However, potential educators must be equipped with teaching certifications, like Michigan teachers of tomorrow. While there may be no guarantee of job security, having such qualifications will make it easier to find work and support career growth.
Influence To Make A Change
Every teacher has the incredible ability to mold their students' futures. They instill in their pupils a passion for learning, nurture critical thinking skills, and give them the confidence to tackle any challenge. A good teacher acts as much more than just an educator–they become a mentor and an empowering force for change.
With guidance from inspiring mentors, students can become the best versions of themselves and develop the strength and courage to reach their full potential. Unsurprisingly, many successful people look back fondly on their teachers who played such an integral role in their growth.
Each student enters the classroom with a unique set of skills. An experienced teacher can help unlock even higher levels of growth and accomplishment, pushing them beyond what they ever thought possible.
With punitive measures and negative attitudes, educators can create toxic environments that discourage children from wanting to pursue education or even stunt their growth. However, by creating a nurturing atmosphere with constructive feedback, they have the potential to provide support and encourage their pupils to grow.
Recognizing this responsibility can help Michigan teachers foster a positive classroom atmosphere that develops a sense of community and investment in learning among students and teachers.
Additionally, obtaining supplemental teaching certifications like Michigan teachers of tomorrow can help educators stay up-to-date on the latest trends and technologies, making their teaching methods more relevant and effective.
Enjoy A Stable Lifestyle
Teaching is an excellent career choice for individuals looking for maximum job security and stability. As the population grows, there will be an ever-increasing demand for tutors in primary, secondary, and tertiary educational institutions.
The education industry provides a secure source of income and offers opportunities to work with people from all walks of life. Furthermore, the job satisfaction of helping the next generation learn and grow cannot be overstated. Teaching also grants instructors autonomy in teaching methods, allowing them to foster creativity within their classrooms while still meeting the targets set by the school or governing body.
With such secure employment conditions and meaningful rewards associated with teaching, it is no wonder why more people are turning towards this noble profession as their long-term career choice. It is an excellent option for those looking for a secure job that offers growth. Having the right qualifications and commitment, potential educators could easily make teaching their life-long vocation.
Not only is teaching a great source of job security, but it also comes with many unique benefits. These range from holidays and sick leave to subsidized professional development packages and the potential for promotions. Teaching offers its practitioners an excellent balance between challenges and rewards. A career in education promises much more than just financial stability; it grants teachers the opportunity to make a difference and explore their potential as educators.
Wrapping Up
Becoming a teacher in Michigan can offer people many benefits, including the ability to influence change, job security, and a stable lifestyle. If an individual is looking for a career that is both personally and professionally rewarding, consider teaching in Michigan. With its abundant resources and support for teachers, it is the perfect state to start a teaching career.