Nowadays, you will hardly find any brand or business not using social media for growth. In fact, 90% of the top brands in the world are on social media. And there are reasons why.
As per the latest statistics, there are 3.96 million social media users across the world spending an average of 2.5 hours daily on different platforms. 84% of these users are between 18 and 29 years of age.
What does this mean? This means that startups now have the scope of reaching billions of engaged and active individuals who love spending money online.
But simply getting onto the social media platforms and posting content for it will not be enough. If you want your startup to grow organically, convert the target audience and stay ahead of the competitors, you must work on a rock-solid social media marketing plan.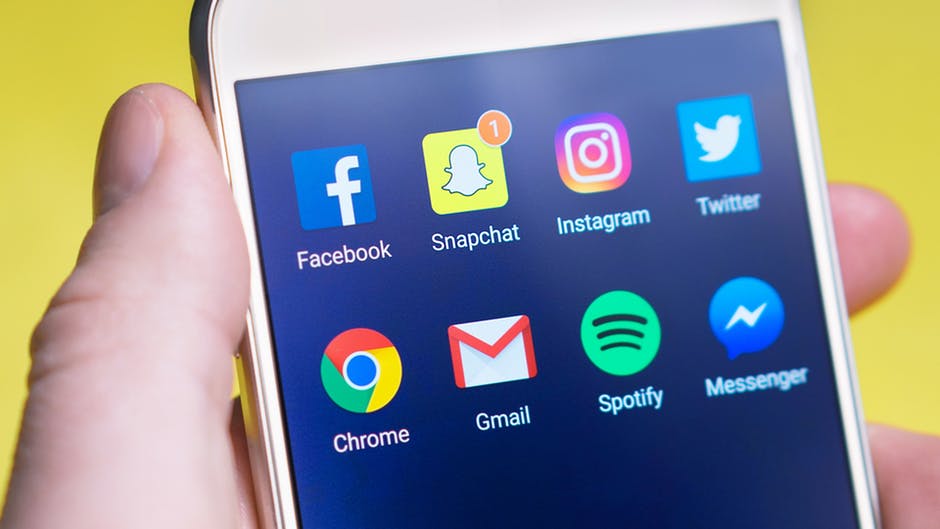 6 Ways to Grow Your Social Media Audience
Regardless of the stage, your startup is in, starting and continuing to grow the social media audience of your startup will get easier with the following tips:
1. Create a Highly Influential Social Media Profile
This initial step is very important. You must create a solid profile not just on one social networking site but on all of them. You can do so easily by adding branded images on your profile and cover while rounding out pertinent details about your startup and its useful but short description too. And yes, do not forget to provide links to your site.
Also, make sure that the users discover your business's address and contact number instantly. The key here is filling up as many fields as you can. Once you have set up your account successfully, share two to three updates.
You must start working on creating a solid social media profile even before starting to grow your audiences and customer base.
2. Choose Right Social Media Marketing Platforms
You can go about marketing and growing your audience on the different social media channels without pondering which are the right social media marketing platforms as per your startup niche.
That's because almost all the social media networking sites like LinkedIn, Facebook, Instagram, Twitter, and YouTube are great at marketing businesses and helping them grow their audience base.
But remember, along with the above-mentioned social media channels for businesses, there are other niche-specific channels. These platforms will be specific to your startup or the industry you are serving.
Good examples of such platforms are Ravelry and Dribble. And yes, before starting to pursue just about any social networking site, determine where your target audiences are and market your startup on those platforms more specifically.
Try shortlisting at least four to five such platforms where you are sure of finding your target audience or people who might be interested in your products and services. Next, carry out marketing campaigns on each of the platforms to identify the ones that will work best for your startup.
3. Be Consistent While Staying Active
Social media is all about visibility. With social media, when something is out of sight, it is out of the users' minds. Therefore, your startup needs to be active on the different social media platforms while posting content consistently.
You might start strong initially, posting content regularly, and then going less and less every day until you reach a point where you post just once in a while. Success will not come to you on the first try or even the second and the third.
Posting content frequently can help in increasing the visibility of your startups. But make sure you know when to post because flooding your social media profiles with posts will just annoy the audience. Find out the right time to post and how many times you can post during the day.
With a whopping 18.7 million followers, PlayStation is one brand you can learn from when maintaining frequency in your posts. Sony's PlayStation is the most-followed business on Twitter and has witnessed a growth of 376% in its followers in the past five years, adding 12 million followers from 2014 to 2019.
This huge success of the brand is because of how active it remains not only on Twitter but even on the other social media platforms. PlayStation constantly posts a blend of content for engaging its fans, including gaming footage, streaming events, and new game trailers.
4. Use Live Video Streams
As per reports by visual content marketing statistics, Live Facebook videos have a 4.3% engagement rate, just 2.2% for the non-live videos. Considering this fact, startups must include live videos in their social media marketing plans for audience growth.
Live video streams have garnered huge popularity recently, and they help startups interact with their audiences directly without any obstacles in between. This way, startups can gather live comments and reviews from their audiences, which also helps build the people's trust in offered services and products.
So, live streaming should be right on top of your mind when you are trying out the novel task of growing your social media audience base.
5. Opt for Video Marketing
Video marketing is another excellent way of growing a social media audience. You can use a video maker to make and edit top-quality video content to post on your social media handles. This form of video marketing looks genuine and positively influences the followers on your social media profiles.
It pays big time to use video advertisements, especially on Instagram and Facebook, because they have a higher click-through rate than pictures. Perfectly produced videos on social media have higher engagement levels than text and images, making video marketing a converting and powerful tactic for growing your startup.
6. Share Top Quality Content
Even before your new business gets going in its full form, start growing your audience on the majority of the social networking sites by sharing top-quality content that your target audiences will thoroughly enjoy.
For instance, if you are running a startup for a Facebook marketing tool, share content about Facebook. This content can be anything, from podcasts and blogs to presentations, videos, and infographics.
Recess, the water brand, is one of the most sparkling accounts on Instagram that has its focus on creating content that not only engages and entertains the audience but distracts them from their regular life.
While it has been seen that beverage brands spend a lot of advertising, Recess chose to take an organic approach to the market. The company uses its organic Instagram to drive audiences towards subscribing to its weekly, content-driven newsletter, which currently boasts a 25% open rate.
The Bottom Line
Using these tips to grow a social media audience for your startup will bring you success. But remember to promote your startup only by keeping your target audiences in focus all the time. With the use of the latest trends; right tools, techniques, and applications, you can accelerate the success of your social media marketing efforts.