Have you ever heard about the word PAN? We are going to explain the meaning of it along with details regarding it. This article will help you clarify your understanding as to what is Pan India – Meaning explained.
"Presence Across Nation" – is what the PAN word stands for and the article below entails what makes the who of India.
India is a famous state of this world, and it is one of the most densely populated countries around the globe. She is divided into 29 states. Since the country is highly populated therefore its government has to take care of each territory, make rules and their impositions. It is the government's responsibility to take care of everything and everyone and India is hence a democratic nation. When talking about 29 different states of India, every state has its own laws and not necessarily all are same, in fact some might be different than others.
Every state in India is Independent. So, for example if there is one company or industry in one area of the state, it might not exist in the other states.
While talking about India's government, the supreme government of India which governs all the 29 states is the Central Government and it monitors and ensures the cooperation as well as the condition amongst all the other states. Regarding the decisions, if a decision is taken by the central government, it will be applicable on all 29 states however, if the decision is on state level, it will only effect that particular state. So, in short, we can say that state A has no obligation to obey they decision of state B but both states A and B will have to obey the decision by the central government.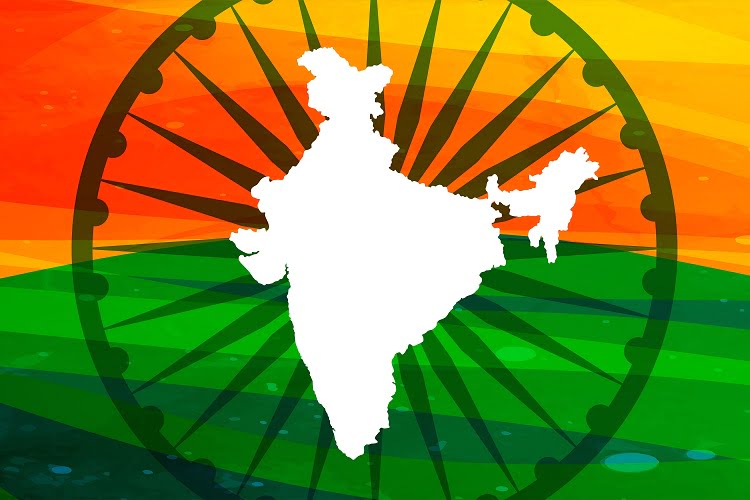 PAN India
The word PAN has many meanings, and it is often abbreviated for Permanent Account Number (PAN Card). When talking in this context, PAN is use for "Presence Across Nation". This relates t the fact that a single body, can be any entity, operates at multiple cities or places in India. So, for example, a single company is operating is Mumbai or Delhi but is also planning to start operating in 10 or 15 other locations.  This is a business terminology so when saying PAN India, this means the whole of India. In simple words, PAN means, the whole of something. Company going to be PAN India means that it is going to open its branches and offices whole across India.
Corporate World
While registering, companies register themselves as PAN India body which means that they will head their operations all across India, with reference to the business world.
It serves two meanings as listed below:
The head quarter of the company is in one place and the rest of the branches are spread widely in all four dimensions north, south, east and west of the country.
A company having both physical and ecommerce systems, the headquarter is at one place and that company is dealing the rest of the nation through its online delivery operations.
Well, this understanding is not bound to corporate world only, in fact, this concept can be related to anybody or business throughout the nation. So whenever is something PAN India, this means, it has presence across the nation India. So, this PAN word is a simplified version of across the country operations.
PAN India Companies
In order to give more depth and strength to a country's name, some companies deliberately add this PAN India word to their existing name. Some people however interpret them due to the initials included in the name. Some examples are as follows:
Some of the companies that function as PAN India bodies are:
PAN India Internet Private Limited
PAN India Consultants Private Limited
PAN India Corporation Limited
PAN India Corporate Services
PAN India Group of Company
About PAN India
As already discussed, that PAN is the abbreviation of "Presence Across Nation", so the involvement of the term PAN India refers to the fact that this is one body whose operations are spread all across the nation. PAN word itself means the entirety or whole of it. And when there is PAN that means it applies to entire India. It integrates whole of the India's culture, religious, linguistic communities and ethnic.
PAN India's working
Each of the states of India have their own government and they make their own always, rules and regulations. They govern their own region. The law which has been implemented in one state, might not be implemented to the other state. Similarly on the corporate level any company, service or industry that is existing in one region may not necessarily be in the other state. So, to summarize and help you understand in simple words, each of the state in India operates independently on its own.
Hindi Meaning of PAN India
In Hindi, Bharat se sambandhit koi bhi vyavsaay, is the term which explains the concept of PAN India and means that everything which is related to India is covered in this.
संपूर्ण भारत में।
What is PAN India Card and how to download it?
PAN is the abbreviation of Presence Across Nation meaning that it is operating at every location in India and is covering the entire India. So, any company whose operations are spread across the entire country and their customers can utilize their services from anywhere in India, is given a mark of PAN India.
It is easy to access PAN card's soft copy which is an e-PAN card through your Acknowledgement number, your date of birth through NSDL portal. If you want to download the e-PAN, you can simply visit the NSDL. So, if a country is operating in Delhi and it is going to start its operations in ten other locations then it means it is PAN India and its presence is across the nation.
Full form
In India PAN means a Permanent Account Number PAN. Income Tax Department of India issues this and under the section 139A as per Indian Income Tax Act 1961. It is simply a card which is ten-digit card and an alpha numeric combination.
The PAN is issued by the Income Tax Department and Central Board of Direct Taxes supervise this 10-character alpha-numeric code which is known as PAN. All the judicial entities are issued this identifier and they are identified under Indian Income Tax Act of 1961.
What does PAN India movie mean?
A PAN India film or movie means that it has catered the entire nation. Those movies are not just catering one single state rather they will cover the regions and will be for all states across the country.
Who is this PAN India star?
With a total budget of around 700 crores of Prabhas 4 upcoming films, at the moment, he is the only known PAN India super star. Previous week, it was announced by Hombale Films, that Salaar which is Prashanth Neel's will be starring Prabhas. The speculations have already been made that Prabhas is ready and all set for the director of KGF in the upcoming week.
PAN country
Pan is the abbreviate for Panama – Pan a three-letter country abbreviation.
The full name of PAN Card
Permanent Account Number, is what is meant by PAN Card which is a card for the PAN cardholder who wants to have a Government Issued Identification. It is a 10 digited alpha numeric number. So, it helps to identify the PAN Cardholder or income tax payer.
Need of PAN card
Income-tax Authority needs to keep a track of all of the transactions which are financial in nature. A PAN card assists in this regard. It helps to assess the tax liability of the companies as well as of the individuals. So, in this way the chances of tax evasions are reduced. This PAN card number is unique for every individual who is holding a PAN card. So, no one PAN card 10-digit code will be similar or matching to any other PAN card holder. This ensures transparency as the name suggests that this is a permanent account number and is issued for life.
PAN full form
PAN is the abbreviation of Permanent Account Number. The Department of Income Tax issued it in the form of 10-digit Alpha Numeric code which has alphabetic digits as well as numeric digits.
How to apply?
You can fill and submit the online application via the portal of NSDL (https://tin.tin.nsdl.com/ pan /index.html). The UTITSL portal with the link https://www.pan.utiitsl.com can also be accessed for applying for PAN India. Once can apply with Rs. 93 for PAN and this rate is exclusive of Goods and Services tax​ for Indian communication address and Rupees.
Using PAN India in a sentence
The bar Council of India has started initiating a PAN, which is an Indian bar examination when there is no legislative mandate. So, in a sense, pan is this early orbit.
Types of PAN cards
Talking about the PAN cards forms there are two types named as Form 49A and Form 49AA. Let us dig deep into these forms.
Form 49A: This is for Indian nationals and they are supposed to fill this form. Moreover, if someone is a student or a minor, they can also full this form 49A and apply for PAN card.
Form 49AA: This form is for foreign nationals who want to apply for a PAN card living in India.
About Pushpa being Ban India
The next project of Allu which is Pushpa was announced on his birthday which was in the month of August 2020. This movie was released in five different languages and is considered as one of the most ambitious films including Hindi. It is also considered a PAN India footprint. The film was released on 13th of August 2021 on the Independence Day Weekend.
The level of PAN India
The term means something that is spread to entire India in terms of geography and as a national culture. Being PAN India means Presence Across Nation. That means that anything which is for or of the entire nation be it a company or a business is considered to be PAN India.
First film
B.S. Ranga's 'Mahishasura Mardini' which is a mythological epic film, is the first ever Kannada film which is released in 8 languages and is dubbed back in 1959. This was an epic film which had legendary actors such as Dr. Rajkumar, K.S. Ashwath, Udaykumar and many others.
Notwithstanding, anything that caters to all the linguistic groups, ethnicities, religions, related to national growth, serves a purpose nationwide is considered national regardless to the religion. So, if a company is at 10 locations in India, they can use PAN India Mark. If they are at multiple locations and can operate and cater to their customer needs from most possible locations. So, a company can be termed as PAN India Company.
This recognition can also be used for foreign companies if it has several branches spread all across India. That particular company can also be termed as a PAN India company. It must have enough centers available in India for providing services. And they can use the mark for business growth.
This is not necessary, rather a recognition of a firm which has multiple branches or centers for service in all across India. So, any company who is operating in India being in several locations doesn't need any registration for being tagged as PAN India.
To summarize, It is a prestigious tag that most companies or services want to have with them since it summarizes the fact that the company is operating on a national level and can meet the needs of its customers from anywhere. It means presence across nation. PAN is also related to the tax system of India as Permanent Account Number. Hence this article has tried to entail what is PAN India – Meaningful explained.