Humidifiers are beneficial to every individual, from newborns to adults. Running them in your home is a significant way of maintaining a healthy humidity level in your home. Promoting your indoor humidity level helps safeguard your family's health, protect the structure of your home from the damage caused by dry air, and enhance your over indoor humidity level.
There are various types of humidifiers to pick from in the market. For that reason, it is significant to do your homework correctly and find the right product that will serve its purpose best. So, read on and learn detailed information about buying the right humidifier for your home.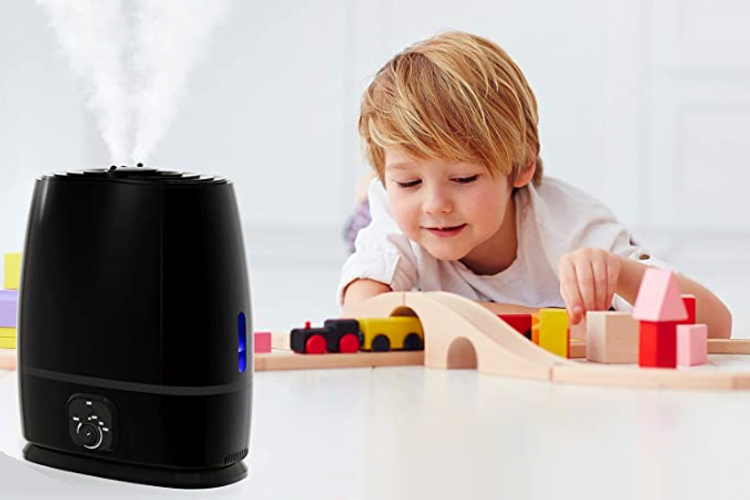 Know Why You Need a Humidifier
First, before you get a humidifier, it helps if you know why you need one. For instance, you might want to buy a humidifier due to the effect of the dry air.
During the cold season, most individuals use home heaters to heat their homes. Unfortunately, this may take away the much-needed humidity, create dry air, and result in severe health conditions. These health conditions may include cracked lips, irritated throat, dry and itchy skin, bloody nose, and other uncomfortable symptoms.
Besides, it can lead to asthma flare-ups, allergy symptoms, sinus infections, colds, and more. When it comes to structural damages, it can peel wallpapers, cause cracks in wood flooring and furniture.
Consider adding a humidifier in your residence, and all of these health and structural problems will be controlled or eliminated.
Consider the Amount of Space You Have
When purchasing a humidifier for your home, it will help consider whether you need the device to be used in a single room or the entire house. When it comes to small to medium-sized spaces like the bedroom or home offices, a room or tabletop humidifier is the ideal choice since it is easy to move, the compact has running features, and is long-running.
However, if you need to ass moisture to your entire home or multiple rooms, whole house or console humidifiers are the perfect choices for you. Ideally larger than a single room device, a console humidifier can produce moisture to spaces are wide as 3000 square feet since they have more powerful humidification.
Consider the Type of Humidification You Want
When you want to get a Humidifier, note that they add moisture to the air in various ways. They are also available in multiple types with varying pros and cons. For instance, Cool mist humidifiers are used in dispersing a room-temperature mist. It covers an extensive area and uses less electricity compared to other types.
However, it will help to note that they may be using slightly make electricity compared to other types of humidifiers. This is because they are heating water boiling, and the boiling process helps kill germs and other impurities before they can be dispersed into the room.
Ultrasonic humidifiers are available in both warm and cool mist types. Most significantly, they are the quietest humidifiers on the market. Before purchasing a humidifier, be sure to pick one that can cover the size of your room easy to maintain, and fulfills your needs.