If you are looking for the right option for a gaming chat service, you have every reason to set your eyes on none other Discord. It is a well-established and popular name in this field. It comes with a great capacity of incorporating Discord music bots that is not only helpful to aid automating tasks but also can aid various activities that are not possible natively.
Introduced just as a voice chat and messaging application for games, Discord music bots is also popular for offering features like music. With discord music bots, users can enjoy the background music while engaging in conversation with other members of the community. So, it works great in improving the user experience.
Best Discord Music Bots that are Popular in 2023
So, if you are in search of the best Discord music bots, you can explore the following options to choose the right ones for you. Take a look.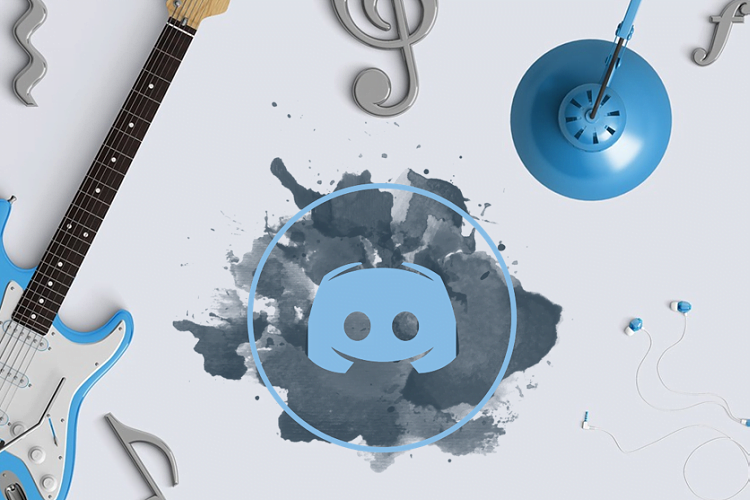 1. FredBoat
While talking about the popular Discord music bots, it's wise to start from none other than FredBoat, which is one of the most frequently used bots. It includes the ability to support various top websites including SoundCloud, Bandcamp, YouTube, Twitch, and many others. So, this is the reason why it is considered to be the best option to use on various large servers.
Apart from this, FredBoat also helps you properly maintain your playlist. Besides, you don't need to reset songs to play. The main USP of this music bot is that it offers a vast search feature. All you need to do is just search the music, which you wish to play and the bot will provide you with numerous options that you can choose from.
With the use of FredBoat, you will not only be able to search for music only but also be able to link the songs to it.
2. Chill Bot
Chill Bot is another best Discord music bot that you can consider to use. It is the best option for everyone who has a special love for Lo-Fi music. The bot works as a live radio station that generally acts as a piece of lo-fi chilled-out music that you can play 24 hours and 7 days.
It provides simple and easy-to-understand music instructions that one can understand hassle-free. Since it serves as a radio station, you will not get the choice to create your music list. And of course, it offers you a true experience of listening to the radio.
3. Jockie Music
Jockie Music is another most appropriate option that you can go with. It is the best Discord music bot for those who want to play music directly from YouTube, Spotify, SoundCloud, or others. To play the music, you just need to type the specific keyword and then paste the song link directly. Along with the song link, you also need to use prefixes such as "m! play" to play songs.
The most important thing about this music bot is it is available with four instances. You can avail of the option to add overall 4 Jockie bots on the same type of server, which makes it perform to keep various music listening sessions.
4. ErisBot
If you are looking for a strong music bot, you should consider having ErisBot. You will not face any hassle when it comes to operating this music bot since it's easy to operate. Besides, it also includes a vast range of instructions.
It comes with various features that include the great capability of designing. And it gives you a chance to utilize the custom prefix for instruction. It's something that you will not be able to find with other music bots. The most common thing with this music bot is it often fails to parse the URL of YouTube.
5. BMO
When it comes to BMO, it is much more than just a music bot. Whether you are looking for utility, games, pictures, or other features, the music bot will cater to your needs for several reasons. Since we are here discussing the best Discord music bots, we will focus only on the musical capabilities of the bot rather than other features.
BMO is popular for having various music features that are certainly easy to use. It helps you listen to and enjoy songs that you like the most. Besides, you can also add them to the queue to create your favorite playlist based on your choice.
If we talk about the commands, you will face the same little bit of complication if you compare it with another music bot. Besides, the learning process to use the bot is highly time-consuming.
6. ProBot
It's another bot that is much more than just a music bot. If you are in search of a robust and fully functional music bot, you should look no further. ProBot is the right option for you. The bot is capable of handling the Discord server without any difficulty.
With the music bot, you will not face any issue streaming top-quality music, especially on the server. It makes your music listening experience smooth and unlike before. More and more, it can search for music on YouTube and also provides a couple of commands to help you control the playback without any issue. Whether you want to play, queue up, or pause, you can avail yourself of lots of functions with this music bot.
7. Vexera
Vexera is another best Discord music bots that you can consider using. You can use it when it comes to serenading those of your Discord chat friends with the help of your favorite music. It is capable of letting you experience a smooth and amazing musical experience.
The music bot generally uses YouTube for playing music. YouTube is the primary source of this music bot to play music. Therefore, it helps you enjoy the latest and your favorite songs hassle-free.
All you need to do is just search for your favorite songs that you are seeking to play and then you can also control the music playback. Apart from letting you enjoy your favorite music, the bot also provides you impeccable moderation tools and also includes the capability of sending various greeting messages to especially those of several new members. The music bot performs smoothly and makes your music listening experience unique and like never before.
8. Rhythm
It's another music bot that serves its core purpose to offer the best, fast and easy access to music for users, which is the core purpose of designing this bot. It prevents users from spending too much time searching and playing their favorite music.
Apart from this, the music bot offers various features compared to other bots, which are highly dedicated to their core purposes. Therefore, it offers top-quality music and makes your experience better. Besides, you can also type without any hassle with specific and concise commands.
For instance, if you are interested in playing a song, then you just need to click on the link of the song or just the song. You also get the option to apply the command with the bot even from queues, shuffle, loop, etc. So, you get an opportunity to play your favorite YouTube playlist.
As far as the benefits of the Rhythm bot is concerned, it's available in plenty. The music bot offers top-quality music streaming. The music bot tends to queue songs automatically directly from the playlist. Besides, it also includes the ability to help you find the lyrics of the songs that are played currently.
9. Aiode
Well, if we talk about Aiode, it's the most appropriate option for those who are the prime users of Spotify. The music application includes the vast capability of streaming various Spotify songs on the server that you use.
Earlier popular as Botify, Aiode is one of the Discord music bots that you can use directly for searching your favorite songs in Spotify, and then you can enjoy it. Apart from this, the bot comes with the capability of supporting other platforms such as SoundCloud and YouTube for music streaming to boost your music listening experience.
As far as customization is concerned, the bot lets you avail of plenty of customization options. It is capable of creating a fully cross-platform playlist for you as well. Therefore, you will be able to create a playlist with songs from different platforms such as SoundCloud, YouTube, and Spotify. Besides, you can also use this bot to play even those Twitch streams on the services that you use.
10. MEE6
MEE6 is another top-rated music bot that not only enables you to enjoy music listening but also has more features. It permits you to play your favorite music smoothly. It plays high-quality music hassle-free while letting you avail of various recreational and also administrative features too.
Besides, the bot is available with an auto-moderation feature to ensure the higher safety of your server from toxicity, trolls, banning, auto muting, kicking, and many more. It works based on the specific instruction that you give it.
The bot is available with several attributes that distinguish it from others. It offers greeting messages for various new users when it enters your server. With the bot, you will face it quite easier to create a custom command, which helps you in integrating more functionality into your server.
The bot offers auto-roles and also boasts on an XP system to see the interaction of users. It is useful when it comes to rewarding particular and active users. It comes with a fully customizable administration that protects your server from various things like those of toxic users, spam, etc. Besides, you can easily set up the announcement plugin with the musical bot.
11. Octave
If you are in search of a free and the best Discord music bots, you should set your eyes on none other than Octave. The bot was earlier famous as Gnar. It's just like other music bots and offers lag-free music that streams from various sources that include Spotify, YouTube, Mixer, SoundCloud, and others.
With the musical bot, you will find it easy to assign different roles and responsibilities to different users. Therefore, it's quite easy for users when it comes to organizing and permitting different roles to other users.
Gained trust by approximately 600,000 servers, Octave attracts users for having impressive reviews and ratings. Users with this bot can get various support playlists, playback commands, streams, and searches.  More and more, the bot brings the possibility for you to add it to the server with just one click.
Final Words
So, above are some of the most popular Discord music bots that have earned vast popularity among users. If you have joined music classes in Bangalore to learn music, your learning will be incomplete without getting ideas about these bots. After going through the details of each bot, you may now have a clear idea about the bot that you think is the best for you. So, what are you waiting for? Choose the right musical bot and get ready to enjoy your favorite music.