Did you know there are over 1.5 billion credit cards in circulation in the United States alone? Credit cards have come a long way since their inception over 100 years ago. Take a look at this list for more interesting facts about credit cards.
Credit Card Usage Facts
According to Forbes, a recent study by the Federal Reserve Bank of San Francisco found that in 2021, credit cards were used to make 28% of all payments. The study also found that debit cards make up 36 percent of all payments, down from the previous rate of 38 percent. Cash and checks will continue to decline in popularity, making up just 10 percent and 8 percent of all payments, respectively.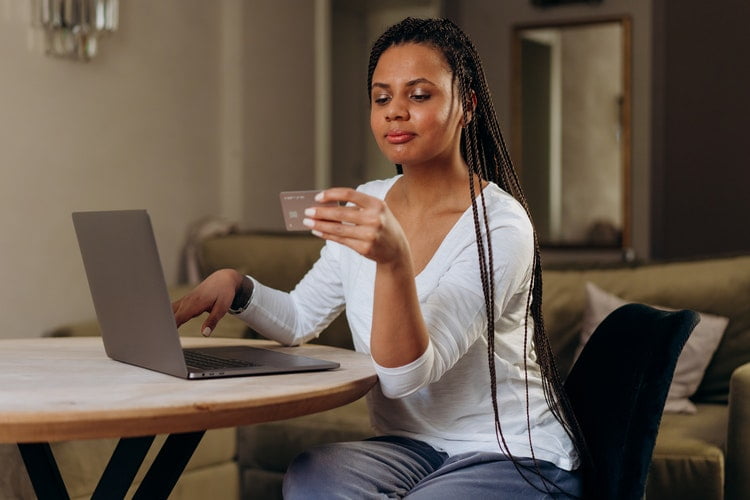 Visa is the most common credit card type, making up more than half of the circulated cards today. MasterCard follows behind Visa, as well as American Express and Discover. These cards offer customers their own system of rewards and perks. For banks, Chase has the lead when it comes to how many credit cards they've issued. In fact, there are over 93 million Chase cards in consumers' wallets right now.
Credit Card History Facts
The charge card started as a simple piece of cardboard offered by the Diner's Club. In 1949, a businessman forgot his wallet while dining at a restaurant, leaving him without a way to pay the tab. This embarrassing inconvenience is what kickstarted the credit card industry. With the Diner's Club charge card, diners could use a tab to pay for their meal and any other purchase at participating establishments.
Bank of America launched the BankAmericard in 1958. This was the first successful modern credit card with a credit limit and mass production. The credit card was launched to Bank of America's customers in Fresno, California, as a test program with no warning. As more post-Great Depression consumers felt financial freedom with the flexibility credit cards offered, the "American dream" felt more attainable. As a result, the economy boomed. Since then, thousands of credit cards have hit the market, offering people different limits based on their financial status and fees to use the card.
Credit Card Rewards Facts
Rewards usually come in the form of points or miles that can be redeemed for things like travel, gift cards, or cash back. Cash back credit cards give you a percentage of your purchase back in the form of a statement credit or a deposit into a checking or savings account. Some cards even offer bonuses for spending in specific categories, such as groceries or travel. Travel credit cards offer points or miles that can be redeemed for travel expenses, such as airline tickets, hotel stays, or car rentals. Perks like airport lounge access or travel insurance are also commonly offered by credit card issuers.
Some credit cards offer a unique system alone with their base rewards. A popular way for consumers to gain rewards with their credit card is by referring a friend or family member to get the same credit card. Many issuers provide a sizable bonus for this. Another bonus to look out for is an introductory offer. Most cards offer a big sum of rewards for spending above a certain threshold. For example, the Delta SkyMiles Reserve card offers 100,000 bonus miles if you spend $5,000 within the first three months of opening the account. With that many miles, you can score a big international trip.
From the beginning, credit cards have been a part of people's lives for generations. With these facts in mind, you may have a broader appreciation for the cards in your wallet and how they impact the lives of billions every day.