For commercial properties, flood damage can mean a lot. It is estimated that more than 50% of all commercial property claims are due to water damage and flooding. Although triggering catastrophic costs for commercial property owners, it is also vital for them to know how to reduce the risk of a flood in their properties and be prepared for when it happens. When water levels reach dangerous heights within their properties, they will need to evacuate immediately. Here are ways of keeping your commercial properties protect from the danger of flood damage.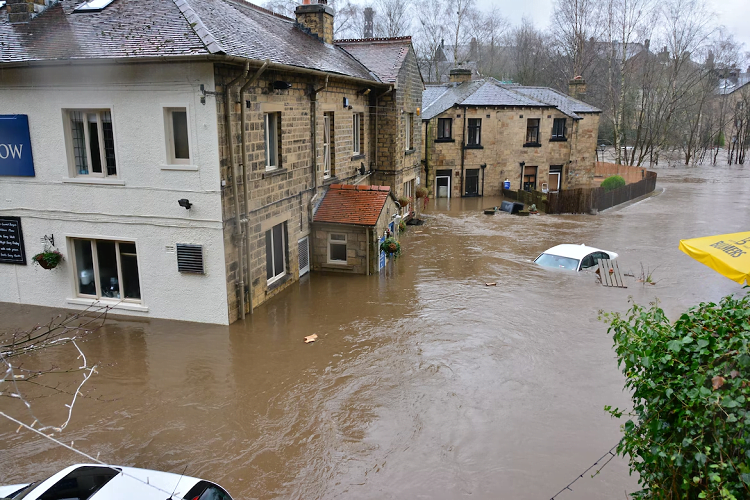 1. Create a Disaster Plan
A disaster plan describes in detail what actions would be taken in the event of a flood, how to protect their properties, how to inspect them, and how to retrieve valuables. A disaster loss plan should include actions taken in the case of a flood. By creating a disaster plan, they will be able to identify their property's weaknesses and take the necessary measures to find ways to protect them.
2. Floodwalls and Dry Floodproofing
Floodwalls and dry floodproofing systems are ways by which commercial property owners can protect their properties from flood damage causes. Flood walls may be installed in a basement, around a property perimeter, or both. Dry floodproofing systems involve sealing the construction joints and applying sealant, for example, to joints that are not waterproof, such as concrete slabs. This is done so that water does not seep through the joints because any water that gets through can lead to moldy walls, ceilings, and other building elements.
3. Get Property Inspected Regularly
Inspections of their property are necessary to identify weak points and areas that should be repaired or upgraded as a preventative measure against floods. For example, if their properties have a basement, an inspection would help them identify whether their basements are waterproof or not.
4. Professional Flood Cleanup of the Property
After the flood has been stopped, professional flood cleanup is necessary. Professionals should carry this out to ensure that flood damage is completely gone and that their properties are repaired as soon as possible. For effective cleanup services, call local experts for
flood cleanup.
5. Consider Flood Insurance
The Federal Emergency Management Agency (FEMA) recommends that all commercial property owners facing a flood on their property consider getting flood insurance, as it could cover the damage caused by floods and help them recover financially from the damage. Flood insurance is available from private insurance companies and through FEMA's National Flood Insurance Program (NFIP). If they qualify for NFIP, they will be automatically enrolled, and FEMA will subsidize their premiums.
6. Safeguarding Electrical and Important Pieces
During a flood, the first things that are damaged are electrical systems. It is crucial to disconnect their electricity and wires to avoid any short circuits. Safety equipment such as fire extinguishers should be accessible at all times, and they will need to ensure that it is functioning properly. They should also store important files in a safe place to ensure they are not damaged by water. Call local experts for floodwater extraction within their commercial property in case of flooding emergencies.
7. Wet Floodproofing Measures
It is important that they take wet floodproofing measures to protect their homes when a flood is imminent. Wet floodproofing involves using water repellent chemicals to seal the surfaces of a building. Other ideal measures include sandbagging the basement and repairing leaks to avoid water accumulation. These measures also protect commercial property from flood damage. Call local experts to help draft plans to prevent flooding on their commercial property.
8. Ensure Quality Maintenance Check-Ups
Maintenance is necessary to keep their physical property safe from flood damage. Regular checkups should be carried out on the pipelines and electrical and plumbing systems of the buildings to ensure everything is functioning properly and thus maintain the safety of the property. This prevents damage to the property in the case of leaking pipes or floods.
9. Use of Grates and Drains
Installing quality grates and drains will help prevent flooding. Flush grates, for example, have a drain system that can help remove accumulated water away from their properties. Grates are available in different sizes, shapes, finishes, and designs. They should install a grate that suits their properties while preserving their aesthetic appeal. This is ideal for green or landscaped areas or swimming pools with a drainage system.
The above tips can help them protect their commercial properties from flood damage. However, when it happens, professional cleaning services immediately assist them in removing the water and any debris from their properties.