Bollywood stars have premier access to the most jaw-dropping jewelry imaginable from engagement rings to necklaces and pendants. But, when it comes to creating a list celebrity-worthy, it is a matter of creating a piece that will never go out of style.
The stars know who to turn towards in the jewelry industry. Many of these jewellery designers are household names. Perhaps to the delight of many, a great deal of these designer jewelry pieces is attainable to the average consumer.
No matter the decade or trend, these top ten famous jewellery designers in India have designed for themselves a legacy of artistry and craftsmanship. Their unique works on earrings, necklaces, bracelets, and rings don't fail to create a statement.
10 Best Jewellery Designers In India
If you are looking for something to outlast trends and generations, antique engagement rings are perfect. Still, here are famous jewellery designers in India to commit to memory.
Asha Kamal Modi

Blame it on the classic movie "Monsoon Wedding", but there is something undeniably timeless about Asha Kamal Modi and her unique works. She is largely known for her sophisticated and tailored aesthetic to jewelry designing features in movies.
An established name since 1988, her designer jewelry has appeared in multiple Bollywood blockbusters from "Devdas" to "Bajirao Mastani." Her attention to detail is known to accentuate a gorgeous figure and beautiful body.
Awarded for her craftsmanship, Asha Kamal remains a leading jewelry designer in India. As a trained gemologist, she has worked with some of the most extravagant and rarest pieces, single-handedly pioneering concepts of semi-precious pieces.
Her jewelry chain, Art Karat, is one of the most celebrated silver jewelry brands in India. So you can either go to Art Karat or go home. Asha Kamal's jewelry design works inspire a Bollywood star kind of bravado.
---
Farah Khan Ali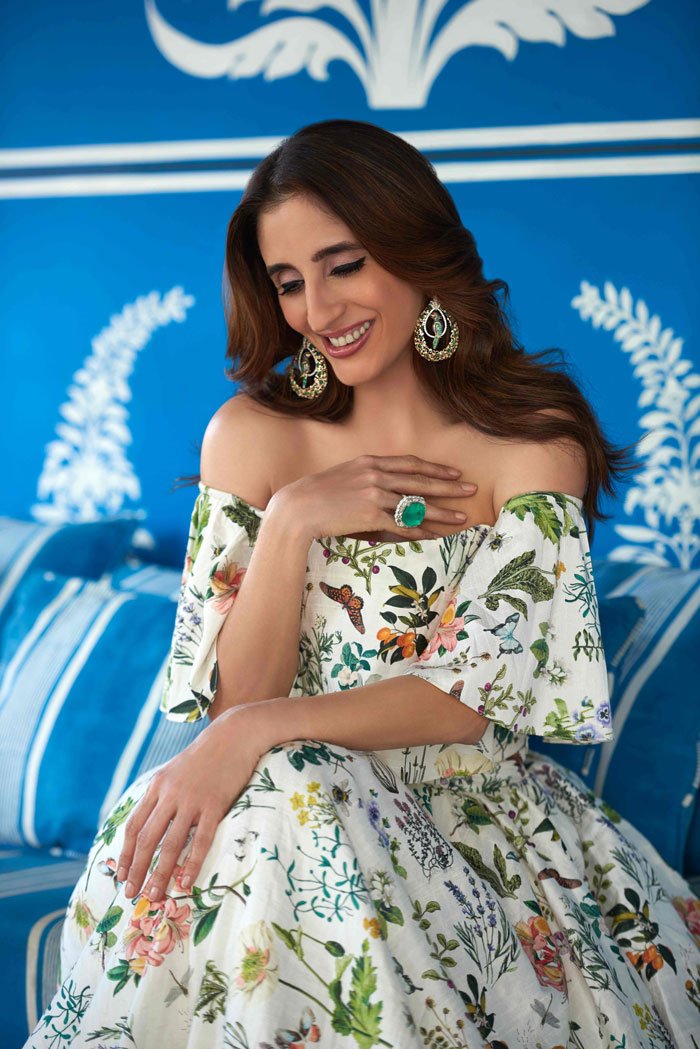 If you have never heard of Farah Khan Ali, then she is about to become one of your favorite jewellery designers yet. Shop Farah Khan to add a much-needed color explosion to your everyday wear.
Farah Khan is well-loved in the Indian Jewelry scene for her understated pieces, which combine modern and traditional features. In addition, her brand is beloved for the charms that celebrate the female form.
She creates modernist pieces that play with contrasting colors and materials. The aesthetic in her work and use of Instagram Captions are drawing a legion of followers, numbering over four million, alongside high flying clientele, including Bollywood stars.
Thanks to her unique work, she enjoys unique access to the high and mighty of Bollywood, who love to put on her jewelry line. Wearing some of her pieces has become somewhat of a rite of passage for her young following.
---
Mira Gulhati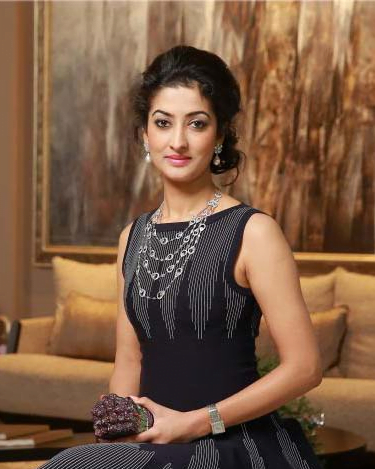 You might have heard the name before because it is popular among Indian fashion editors. Mira Gulhati offers one of the trendiest jewelry lines out there, drawing from her exposure to an elite clientele in and out of India.
If there is one thing Mira Gulhati knows best, it is how to create envy-induced jewelry pieces. All of her pieces are bespoke and made for the modern Indian woman. In addition, she offers a curated selection of her best works that is like no other.
She had started catering to an aesthetic market in the jewelry scene. As the founder and lead designer of her brand, Mira delivers contemporary and frequently custom-designed pieces to shine brightly, literally.
Sprinkled throughout her line is her love for Indian treasures. She is a trained gemologist and jewelry designer but with an undying love for her Indian heritage. As a result, her unique designs employ simplicity and deeper meaning.
---
Moni Agrawal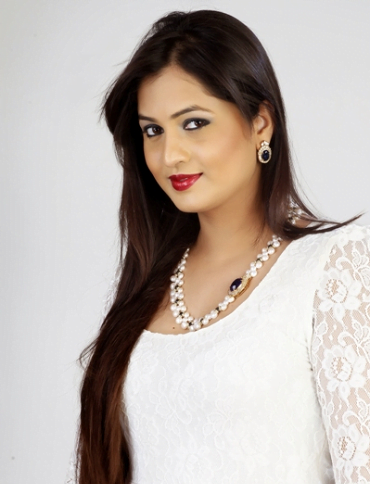 From her personal style to her most recognizable role, Moni Agrawal adds more than just a touch of flair to everything jewelry. Her foray into jewelry designing brings together a love for chunky hoops, stackable necklaces, and earrings.
Her impressive fan following is proof that jewelry lovers subscribe to the idea of a bigger-is-better aesthetic. It is for those who don't mind having all eyes on them. Think about gaudy and statement pieces plated in precious metals.
Moni Agrawal does not let her work lose its luster as each piece is designed to last. Instead, she employs a fresh, bold, and artistic perspective to design, which is evident in her stunning jewelry collection.
Bridging the gap between modern and traditional, her passion for fine jewelry dictates her collections. Her pieces can be stacked, personalized, and worn every day, which is a genius way to look attractive instantly.
---
Nitya Arora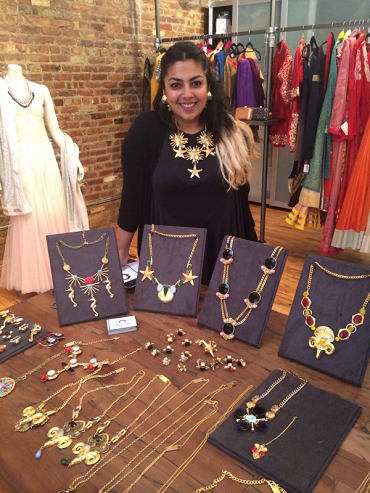 Created for the younger Indian woman with an updated twist, Nitya Arora recognizes individual style and favors social media. She is the go-to for whimsical jewelry with zodiac pendants, jewel-tone stones, and other pieces to complement a flirty attire.
Nitya Arora describes her work as wearable artwork. She is known to experiment with different shapes and textures, a playful take for a design star who got her start early in the game. Every collection has its own story and a string of awards to match.
A quick examination of her collection provides you all the reasons she deserves more awards. However, they come with a side of cheer, and it is truly good jewelry, especially for younger women.
The beauty of Nitya Arora's pieces lies not in the brand's design aesthetic but in the fuss-free build. The stars love it, and her designs are common at the Lakme India Fashion Week.
---
Poonam Soni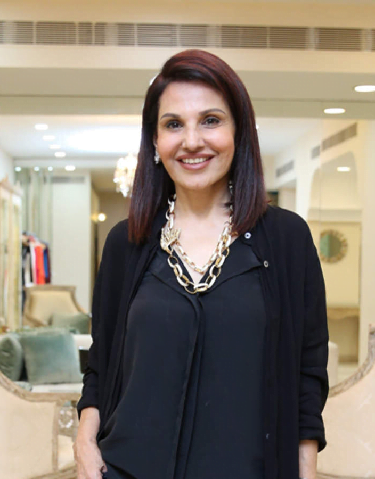 Inspired largely by her Indian heritage, Poonam Soni creates jewelry that reveals intricate craftsmanship while being playful and innovative. In addition, she offers a unique and surreal aesthetic that has a growing cult following on social media.
Poonam Soni Signature Line of jewelry is known for being bold, unconventional, and colorful. The epitome of Indian chic and influenced by her work with precious metals, her jewelry line is statement-making at best.
Her brand seeks to cater to the modern Indian woman's desire for jewelry to be part of her identity. This mantra saw her popularize the concept of bespoke jewelry in India in 1989.
Some of her popular works include the Mughal Collection, Glass on Gold, and Gaudi Revived. In addition, Poonam Soni has a bevy of letters and style from years of experience and exposure to picky clientele. You can't miss anything for you here.
---
Pallavi Foley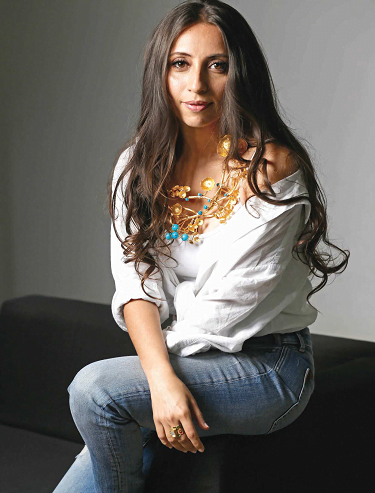 With a history that spans more than 14 years, Pallavi Foley continues to make contemporary jewelry for the Indian market. Her collection reveals the extent of her design world, featuring everything from necklaces to earrings.
Pallavi Foley has a brilliant collection of jewelry designs with everything from precious metals to bespoke designs. Her designs are mostly sculptural, yet she designs to perfection, making everything seem natural.
Her collection has become a success, creating fun and inventive pieces that have won multiple awards, as prestigious as they come. She employs a chic and modernistic style that delivers an aesthetic with a luxurious finish.
The Pallavi Foley Boutique Jewels are known for brightly colored hand-crafted jewels, precious and semi-precious jewelry. She remains one of the most influential jewellery designers to date.
---
Preeti Jain
Known for her playful take on jewelry, Preeti Jain rose from humble beginnings making jewelry from friends to become one of the biggest designers in India. She has built a solid brand by experimenting with designs and features that fans have well received.
Her passion for color dictates the kind of pieces her brand releases, yet she never seems to miss the simplicity mark. She is the founder and lead designer of the brand Jewels by Preeti, which has an expansive clientele list that includes Bollywood stars.
Preeti Jain designs pieces that inspire to evoke the feeling and charm of the Indian woman. These pieces are made for the woman who does not shy away from treating herself to fashion jewelry. Each piece is timeless and elegant with an antique edge.
Fine jewelry is typically reserved for special occasions, but Preeti Jain offers what can be won all day, every day. So treat yourself to the most photogenic jewelry pieces in the Indian market.
---
Suhani Pittie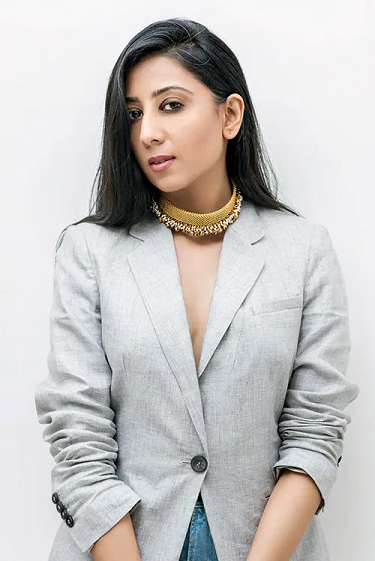 Drawing inspiration from Egyptian motifs, Suhani Pittie elegantly brings out the beauty and texture of the Indian woman with truly unmatched craftsmanship. She designs what she would wear, and her star-studded client list loves her for it.
Suhani Pittie boasts a jewelry collection that indicates craftsmanship yet remains playful and creative. Her most popular pieces offer an insight into a jet-set-like lifestyle.
Mostly plated in gold, her work is typically chunky and statement-making. Everything is designed to turn heads and shift attention every time a woman walks into a room with her jewelry.
She delivers a modern twist to Indian traditional jewelry with inspiration from Egyptian jewelry. Her brand offers exactly what you need to elevate your look with high-quality daily wear ingredients.
---
Varuna D Jani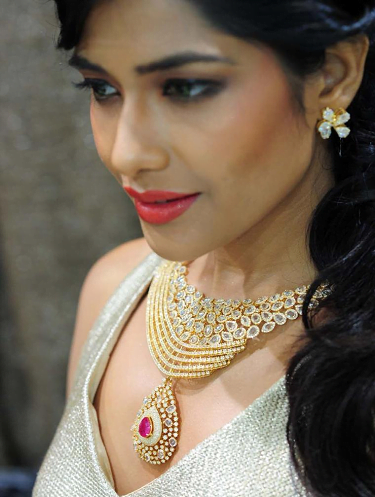 According to the Indian Bullion and Jewelers Association, the best jewelry designer, Varuna Jani, is brilliant, and her work speaks for itself. Her brand delivers a significant twist to ordinary jewelry that is mind-blowing.
Subtlety and wearability are some of her trademark features and key to her brand's aesthetic, with every piece striving to strike the perfect balance between statement-making and simplicity.
Her foray into jewelry design started in 2006 with the launch of her signature collection, the Varuna D Jani label. The line is known for creating inspiring pieces that highlight ambition, perseverance, and, most importantly, style.
Varuna Jani makes personalizing jewelry easy with options to stack multiple pieces that suit your personality type. She adds an edge to an otherwise glamorous and stunning jewelry market.
Final Words
Whatever your taste in jewelry might be, everyone loves that one jeweler out of the top ten famous jewellery designers in India, whose work they never leave the house without.