Teenagers are at the right age to exercise independence and learn more knowledge by getting a job. It can help them enhance their social skills and earn extra supplemental income. However, they can still receive parental guidance concerning their other commitments, such as their studies, family, and extra-curricular activities. If your teenager is having problems finding a job that fits their lifestyle, here are some ways you may assist them in their search.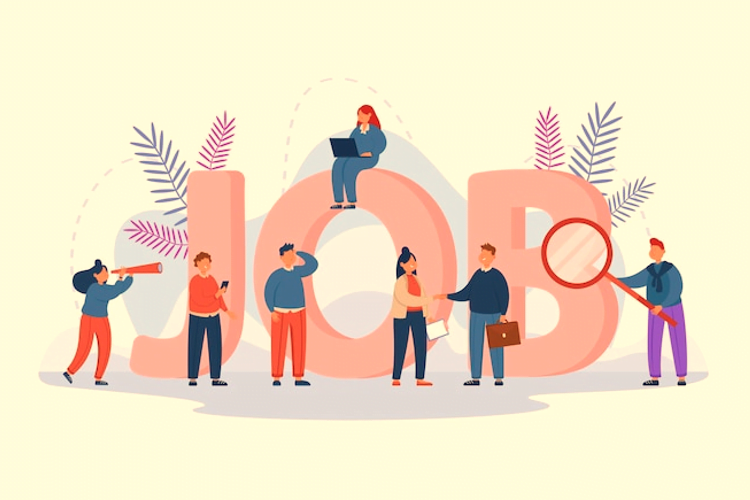 Coach But Don't Do Everything
If you had experience with job hunting during your teenage years, you could assist your child in finding a job. You may find it easier to make the calls, look through job listings, and if you have connections, your teenager can seek employment without difficulty.
However, doing so defeats the purpose of teaching your child how to be independent and responsible. Looking for a job requires effort, patience, and dedication. If they want to land a job, they must be able to find it themselves. You can offer suggestions, but your teenager should do most of the work.
Getting through the application process and the final interview can measure their ability. The process is the first step until they are accepted for onboarding and transition to work Yarra Ranges.
Make A Reminder to Take Off The Pressure
Older teenagers may be required to choose a professional path and find work they can handle immediately. They may feel pressure to obtain a job that can lead to their desired career after graduation. During this time, you must sit with your teen and assist them in realizing that any employment can deliver the value they seek.
In addition to monetary compensation, any job can help develop in-demand skill sets and industry expertise. Additionally, it'll assist students in learning how to collaborate with others, and uncover previously unknown skills. In addition, you can remind them that a career is distinct from a job, and whatever job they'd be getting now doesn't have to be the last one in their professional development.
Watch Out for Job Applications Anywhere You Go
Job listings are not only found on printed ads and websites. If you head over to your local grocery or supermarket, you can check in the customer service area. Get an application form and have your teenager fill it up. They can drop it off at customer service themselves. Whether the place of business is hiring or not, it helps them get the feel of applying for a job.
Additionally, they can look for employment in retail stores, as many of these enterprises hire teenagers. This is because the owners operate a firm that caters to a younger demographic. Teenagers can relate to a younger clientele, which also benefits your child. Fast-food restaurants are also taking in part-timers, so you can also suggest to your teenager to ask the management if they are hiring.
Motivate Using Their Passion
Some teenagers need the motivation to find employment. Remember that not every teenager would be interested in working, and forcing them could only strain your relationship. But for those willing and who don't know where to start, you may point them in the right direction by determining their interests. It's also an excellent opportunity to get to know them and their passions in life. Keep in mind that they're likely to get through the application process if they're interested in the position.
For instance, if your daughter enjoys cooking, she may have the opportunity to work at a kitchen supply store or as a restaurant support staff. If your son enjoys working on cars, find out if the local auto repair company employs teenagers. Some teenagers can be motivated by gaining as much knowledge as possible from their employers.
Introduce Them to Job Sites
Today's technology can help your teen look for jobs through job sites. Many companies are providing remote work to skilled individuals, which can be an excellent place to start. You can research websites where teenagers can look for jobs that are appropriate for them.
Teach them how to use keyword research to find the most in-demand jobs available today and how to determine the credibility of a listing or a company. In addition, remote jobs can also help build their interest in which tech-based jobs that are good paying.
If you have an online professional profile, you can use it as an example for your teen. Once they're working full-time, understanding networking can help them establish relationships with the right individuals.
In Conclusion
As a parent, you can assist your teenager in finding a job as a step toward developing a work ethic. However, you must also know not to overstep your boundaries. You may help them avoid scams and shady ventures to ensure their choices don't affect their future careers. But there are some tasks that your teen must do on their own regarding the job application process. Lastly, remember to be supportive of their choice when they land their desired job.