The taxi booking application online is regarded as one of the most useful mobile apps. There are many taxi booking online apps available on the market.
Uber and Lyft are among the top taxi booking services worldwide. They made it easy for customers to go anywhere, anytime, and without worrying about everything.
Recently, Grab has emerged as the top taxi booking application across Southeast Asian countries. However, Uber's most significant competitor has taken Kudo to improve its mobile payment platform.
What is Grab App?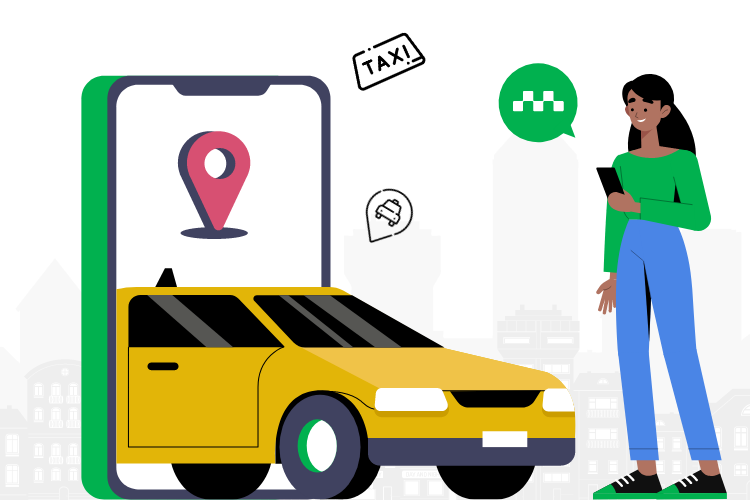 Grab is the most well-known taxi booking app, just like Uber. It is available across all SEA regions, including Singapore, Malaysia, Indonesia, Philippines, Vietnam, Thailand, Myanmar, and Cambodia.
Numerous ride-sharing applications are available, such as Uber, Lyft, and Gett. However, Grab has a unique feature that helps the Grab application stand apart.
It offers many services, including GrabTaxi, GrabShare, GrabHitch, GrabBike, GrabFamily, etc. Moreover, it lets users pick the most suitable option based on cost and needs.
Grab also provides GrabCoach, GrabShuttle, GrabShuttle Plus, JustGrab, GrabRentals, GrabWheels, GrabFood, GrabExpress Beta, and GrabPets services to its customers.
History Of Grab
2012 – Launched in Malaysia as GrabTaxi
2013 – Entered Singapore, Philippines, and Thailand.
2014 – The company expanded the reach of GrabCar to Vietnam and Indonesia. It also introduced GrabCar across Southeast Asia and launched GrabBike in Vietnam.
2015 – It launched GrabBike to rival GoJek in Indonesia and launched logistic delivery services through GrabExpress.
2016 – GrabPay began as a mobile payment platform and introduced grab food to rival UberEats.
2017 – Grab made its debut in Myanmar and Cambodia and then purchased Kudo to make GrabPay to the limit in Indonesia.
2018 – Uber's Southeast Asian operations were merged into Uber's Southeast Asian operations.
Facts And Revenue Model Of Grab Application
Daily Rides: 3.5 million
Driver on Grab: 2 million
Grab availability: 168 cities, 8 countries
Average Bookings per Second: 7 bookings
Grab downloads: 125 million downloads
Funding generated: $6.5 billion
Monthly bookings made via Grab: 5.1 million bookings
Grab employees: 5,000 employees
Grab estimated value: $11 billion
Annual run-rate of revenue: 1 billion
Work Flow of Grab Application:
Book In Just 2 Taps: Key In Your Pickup And Drop-Off Locations To Get Your Estimated Fare.
Find A Driver: After you have confirmed the booking, find the driver's closest available driver.
Track your driver: If the driver agrees to ride with the user, the user can view the profile of the driver and the real-time location of the driver, and the time of arrival that the driver is expected to arrive.
Get there safely: Riders can share the location of their ride with a family member for Added Safety or even just to let them know you're on your way.
How Much can it value to Develop App Like Grab?
After you have decided to create an app for booking taxis, One of the most crucial concerns is how much it will cost you to create an app similar to Grab?
The price of the essential service is not set; it's contingent upon what kind of services you provide and what kind of platform you employ to build the app for booking taxis.
Many factors are involved in creating a single platform application similar to Lyft that could cost anywhere from $30,000 to $35,000. An essential application that works on the Android or iOS platform will cost around $65,000 and could go up.
Features To Develop a Ride-Sharing App:
Rider app Features
Login/Signup
Fare Estimates
Payment Option
View History
Review & Rating
Map Navigation
Promo code
Manage Profile
Pickup Notification
Wallet
Set Home/Work Location
Live Chat in App
Cancel ride
Share ride details
Invoice Details
Driver App Features
Login/Signup
Vehicle Details
Manage Trip Request
Document Verification
Manage Profile
Cancel Trip
Invoice Details
Update Status
Manage Bank Details
Upcoming Trip
Admin Panel Features
God's View
Approved Provider
Manage Document
Schedule ride
Track User
Manage Promo Code
Earning Report
General Setting
Driver Details
Payment Setting
Final Word
The development of a Grab-like application for your taxi company isn't, at the time, a difficult task since you can make use of the expertise of app creators. The first thing to do is search for the most suitable mobile app development business at the price you can afford. With on-demand Grab Clone app development opting for the already-made clone application is a good idea. Get in touch with our sales executive for more information about Grab apps, such as application development features and functions.